Brooklyn Game Lab
Chambers Street, Tribeca, NYC
Brooklyn Game Lab is a growing small business, which encourages kids to unplug from screens, and learn people skills, through board games. After running two successful stores, CEO Bob Hewitt turned to Zen Space Makers, Inc. to help him open up his Tribeca store. We re-surfaced the floors, and designed and built a giant board games case. It was 24' wide by 15' tall.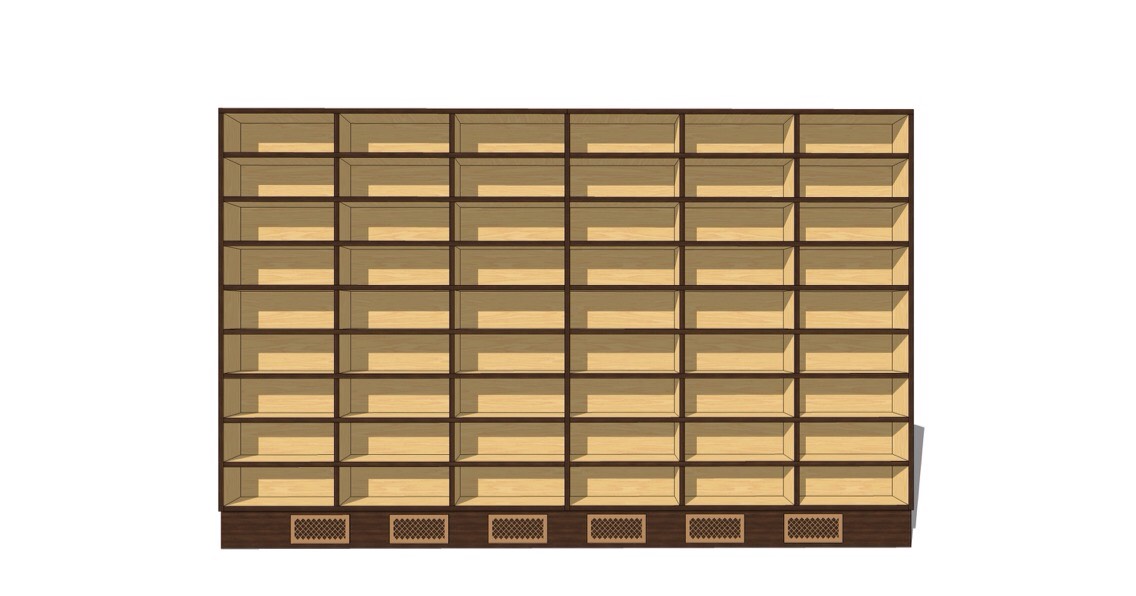 With solid 2" tall walnut trim we made in house. Material was pre-finished 1" birch ply. We made 54 boxes in house and installed on New Year's Eve to stay on deadline!
Plus Branded Radiator Registers!
As an added touch, we used our laser-cutter and design team to custom design and cut the Brooklyn Game Lab logo into the five custom radiator registers that serve as ventilation covers at the base of the cabinet. Below are video of the radiator covers being cut by laser.